In Memory Of Our Colleagues
IPPA would like to pay special tributes to our dear departed friends and colleagues.
This page is to honor their memory
---
Professor Liliane Boccon-Gibod (1941-2017)
Professor Liliane Boccon-Gibod passed away on November 3, 2017, from metastatic pulmonary adenocarcinoma.
Born in France in 1941, she received her medical degree from the University of Paris and trained in anatomic pathology and cytopathology. She spent her professional career at the Armand Trousseau Hospital in Paris, where she served as Chief of Anatomic Pathology from 1995 to 2007, and she was Professor of Anatomic Pathology at the University of Paris. Professor Boccon-Gibod was active in the Paediatric Pathology Society, serving as President in 2006-2009, the International Paediatric Pathology Association, serving as President in 2004-2006, the Society for Pediatric Pathology, the International Academy of Pathology, the European Society for Pathology, and many other professional organizations. As a member of the Society for Pediatric Pathology, she served on the Education Committee, the Abstract Committee, the Council, and the editorial boards of Pediatric Pathology and Laboratory Medicine and Pediatric and Developmental Pathology. Her more than 250 publications focused on pediatric surgical pathology, with a particular focus on renal tumors of childhood. Throughout her career, Professor Boccon-Gibod was a generous and insightful mentor and friend to many of us in pediatric pathology.
We offer our sincere condolences to her husband, Professor Laurent Boccon-Gibod, her four children, and her grandchildren.
This notice was prepared by Cheryl M. Coffin.
Jane Dahlstrom, on behalf of the IPPA council
---
Obituary Ann Maes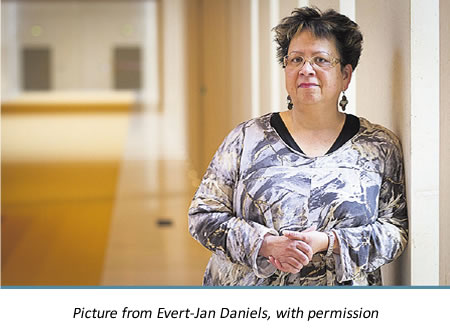 On Friday the 16th of June, we lost our valued colleague Ann Maes to the cancer she was diagnosed with in April of this year. She was only 62 years old.
Ann was a forensic paediatric pathologist at the Netherlands Forensic Institute in The Hague and was also affiliated to the Amsterdam Medical Center as a clinical pathologist with paediatric subspecialisation. She was a pathologist with a unique knowledge of the field, IPPA graduate and was a long-time member of the Netherlands Working Group of Paediatric Pathology. We had the privilege of sharing in her knowledge through the cases she presented at our meetings and courses on many occasions. We will always remember her for her strong respect towards others and her profession. We are sad to lose our warm, kind and accessible colleague, always ready to help and advise.
We extend our heartfelt condolences to her family, friends and close colleagues. A special thought goes out to Vidija, a colleague who was very close to her and assisted her in a very meaningful way during the last months.
We will miss you Ann,
The Netherlands Working Group for Paediatric Pathology
---
Vale Dr Ivo Leuschner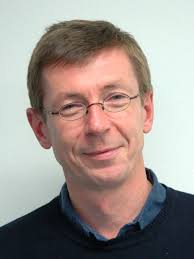 It is with much sadness that I inform you Dr Ivo Leuschner, passed away on 29 January 2017.
Dr Leuschner was a highly skilled and experienced pathologist who was well respected by his colleagues all over the world. He was a previous secretary and council member of IPPA, and IPPA course tutor. He will be deeply missed by all who knew him.
We extend our thoughts and condolences to his family at this very sad time.
Jane Dahlstrom, on behalf of the IPPA council
---